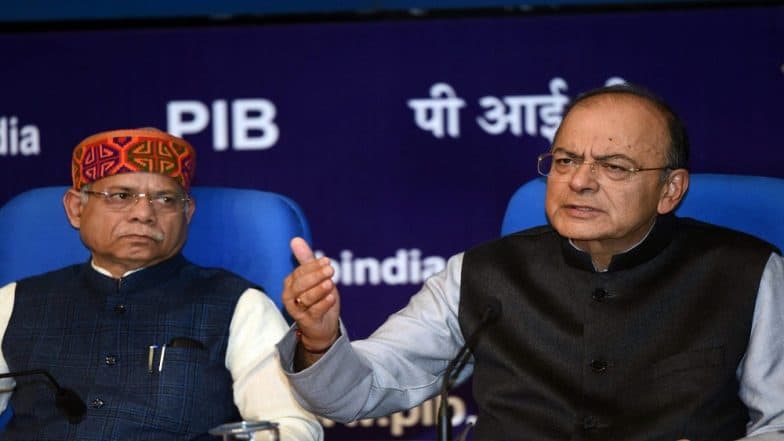 The Centre approved on Thursday a stringent Fugitive Economic Offenders Bill-2018 which, when turned into a law, will allow authorities to confiscate assets, including Benami, of people accused of big financial frauds - even without their conviction if they have fled India. "There will also be the provision for confiscating those assets outside India but co-operation of that country will be needed", said Indian Finance Minister Arun Jaitely.
"There have been several instances of economic offenders fleeing the jurisdiction of Indian courts, anticipating the commencement, or during the pendency of criminal proceedings", a government note on the cabinet approval of the proposed bill says.
"In order to address the lacunae in the present laws and lay down measures to deter economic offenders from evading the process of Indian law by remaining outside the jurisdiction of Indian courts, the Bill is being proposed", it added.
Fugitive Economic Offender is a person against whom an arrest warrant has been issued in respect of a scheduled offence (a scheduled offence refers to a list of economic offences contained in the schedule to this Bill) and who has left India so as to avoid criminal prosecution, or being overseas, refuses to return to India to face criminal prosecution.
The bill is likely to be introduced in Parliament in the second half of the budget session, beginning March 5, and fast-tracked.
The Bill makes provisions for a Court ('Special Court' under the Prevention of Money-laundering Act, 2002) to declare a person as a Fugitive Economic Offender.
Iran Blasts US Allegations Over Missile Supply Amid Anti-Tehran Resolution Veto
It would also expand sanctions criteria to include "any activity related to the use of ballistic missiles in Yemen". Diplomats said Russian Federation could veto the British text, allowing for a vote on its own draft resolution .
The government after their flee from the the country is facing tough time to recover the money from the offenders.
In the last budget, there was an announcement that the government bring law to confiscate assets of fugitives under economic offenses.
The offenses will include cases above Rs 100 crore.
Once both the houses pass the bill, the new legislation will empower investigating agencies to confiscate any property of the absconding offenders without any encumbrances. But if he sends a lawyer while choosing to stay away from India, a hearing would start to have him declared a "fugitive economic offender".
The government also made a decision to set up a National Financial Reporting Authority (NFRA) to frame rules governing the conduct of chartered accountants and auditors.
The new Bill, analysts claim, would also provide the Narendra Modi government with sufficient political ammo to counter the opposition charges on bank frauds, as a large amount of public loot would be retrieved through assets of the fugitive defaulters.