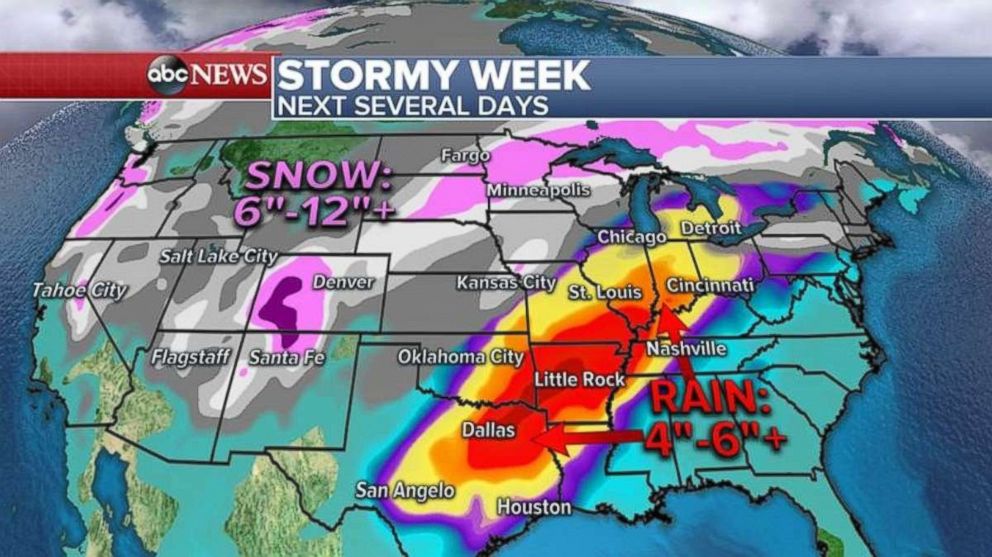 KSTP Chief Meteorologist Dave Dahl said 4 to 8 inches of snow is expected in the Twin Cities.
The National Weather Service upgraded the Winter Storm Watch for those counties, including moving east into the metro to a warning that will run from 3 p.m. Saturday until 6 a.m. Sunday.
Forecasters say light to moderate accumulations of snow are expected above 5,000 feet, with snow levels dropping to near valley floors by late Friday. New snow accumulation of 1 to 3 inches possible. The storm system is expected to spread snow across much of northwest into north central Iowa with a wintry mix further south into portions of central Iowa.
Palestinian Dies From Wounds Suffered In Gaza Last Friday
Defense Minister Avigdor Liberman visited three IDF soldiers injured in the explosion on the Gaza border on Saturday. A series of cross-border exchanges have erupted since, in the most intensive exchange since the 2014 war.
"Plan on slippery road conditions, including during the morning commute", warned the weather service.
Snow totals for the Cascade crest will be around 2-3 feet of snow by the end of the weekend. A high in the low 20's will be in effect with increased winds up to 20-30mph today as the pressure gradient tightens. The heaviest snowfall is expected between 4 a.m. and 10 a.m. Saturday. Conditions in the Kern County mountains will be especially gusty with winds up to 40 miles per hour. Southwest wind 15 to 18 miles per hour, with gusts as high as 28 miles per hour. West southwest wind 5 to 11 miles per hour.
Another, bigger snowstorm is on its way to Sioux City, beginning sometime between 6 and 9 a.m. Saturday morning.